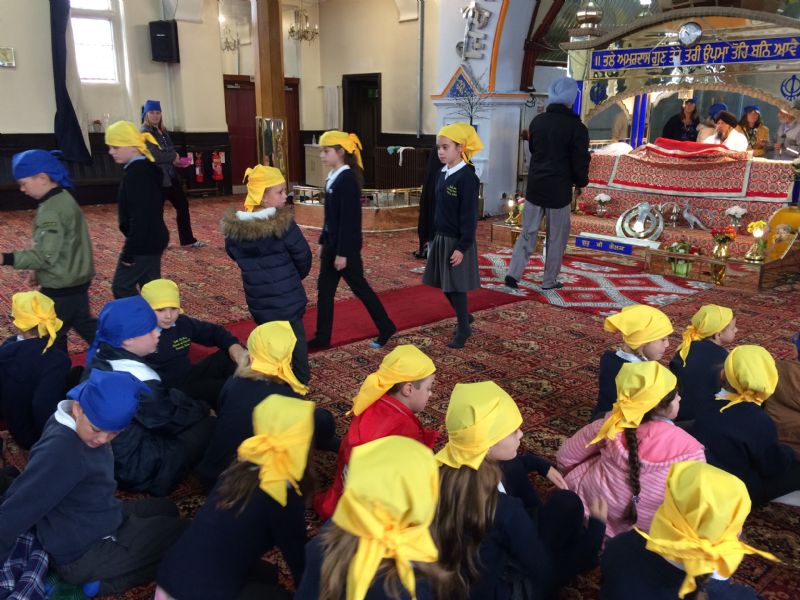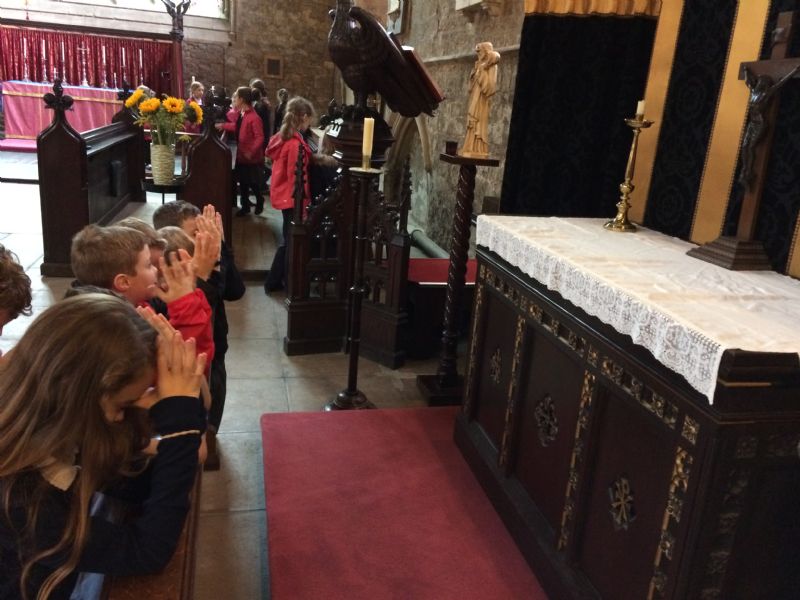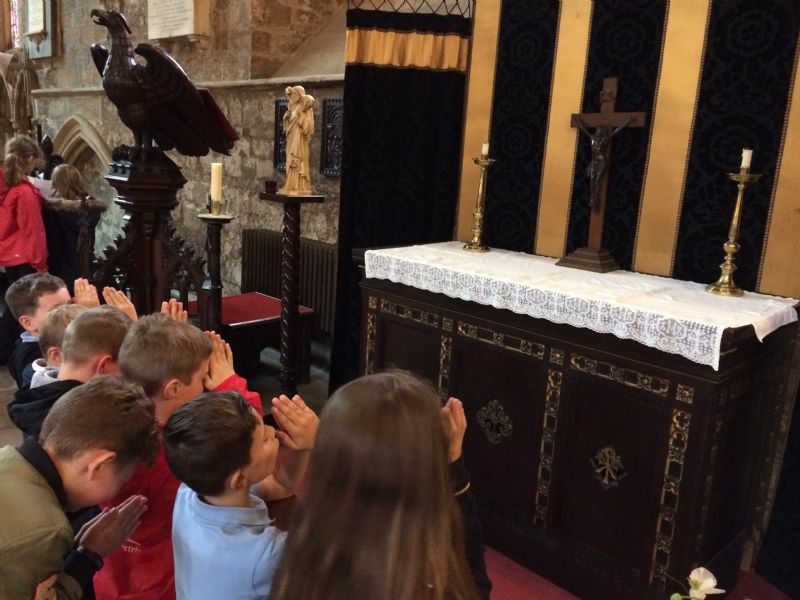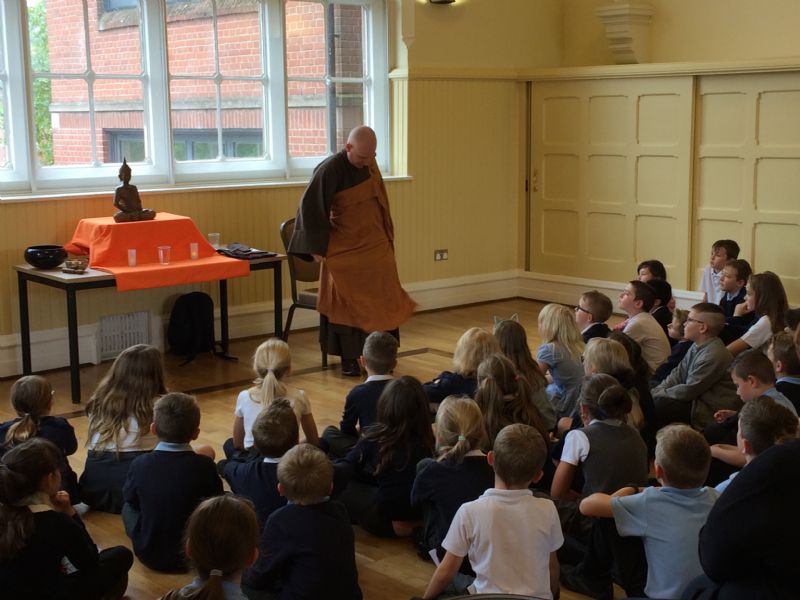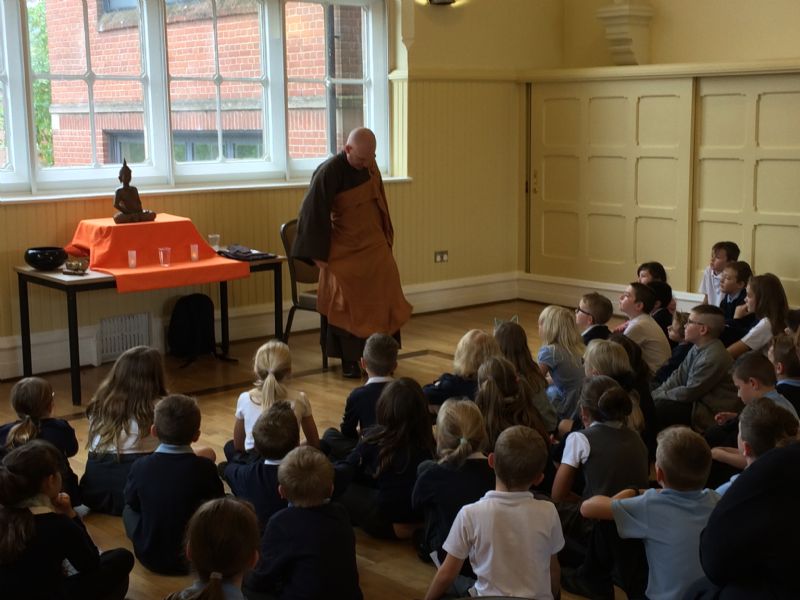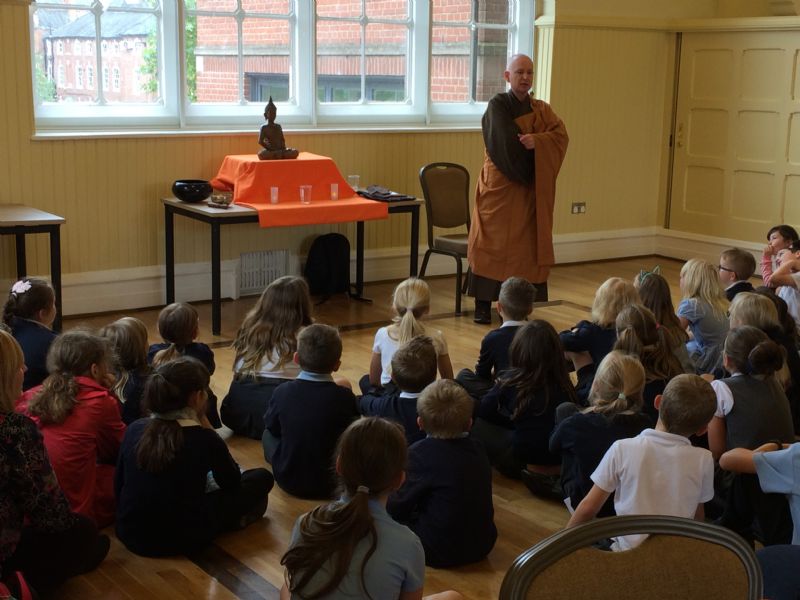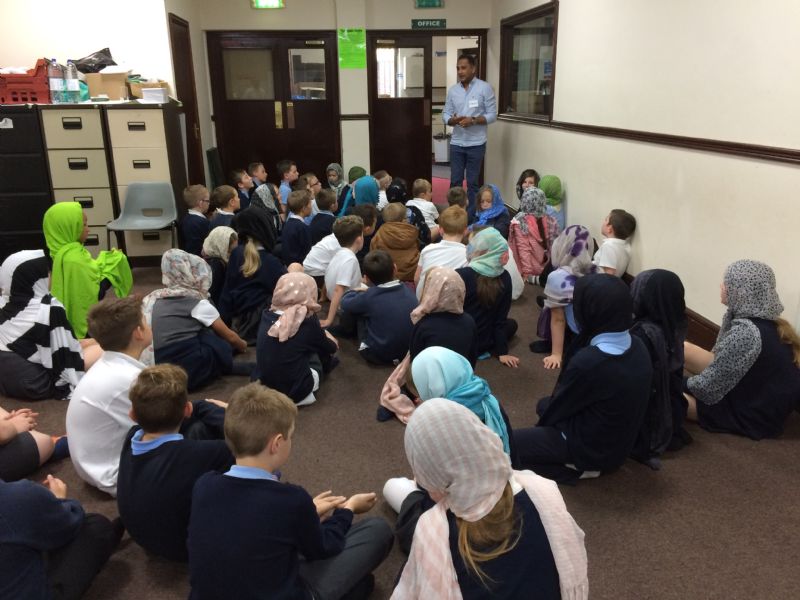 Kingswood! Day one...
I write this as our intrepid Owls are quiet(ish!) in their dorm rooms, having braved the climbing wall and taken part in a night of entertainment around the campfire. There were some impressive performances on the climbing wall: Alayha and Liam conquered their fears and reached the top for the Year 5s, and Oliver, Libbie, Lily, Corey and Katie were just some of the Year 6s that managed to achieve that goal - well done!
After a Sunday roast dinner, we went out in the evening sun, with the sea clearly visible from our clifftop surroundings, and played some rather random games, which all involved lots of running - time will tell whether this energetic activity was enough to ensure a good night's sleep...
Then to the campfire, where silly songs, jokes and stories were told by our group leaders, and we had hot chocolate by the burning embers. Did you hear about the kidnapping at school? It's ok, he woke up. Yep, that's the quality of joke we've been subjected to this evening! Might steal that one...
It's now half eleven, and at least one person is asleep...hopefully more will follow soon, but it's the first night, and a strange experience for most of the children, so it may be some time before everyone's snoring. A full day of activities awaits us after a cooked breakfast in the morning: updates tomorrow night will hopefully include pictures of both tomorrow and today's activities. I couldn't get the computers working...
Goodnight from all of us here!
Kingswood! Day Two...
Who gets up for a shower at 5am?! A group of Year 6 boys...can't fault their cleanliness, but after just a few hours of sleep I'm not sure everyone was thrilled at the sound of doors creaking, pipes gurgling, and not-so-hushed voices echoing through the corridors...Welcome to Day Two of Kingswood!
As we've seen, some sensible children had heeded the wise words of Kingswood veterans Elys and Spelman, and gone to sleep early, ensuring a clear head for the long day full of activities. Others didn't. And stayed up till the wee hours. And were still snoring when it was time to wake up for their cooked breakfast...
It has been a seriously busy day. The majority of children went down the huge zipwire, and even if they didn't fancy the drop, EVERYONE made it to the top of the tower! That tower was also our platform for abseiling down from, and again the Year Sixes showed that they were fearless, with everyone making it down...twice! Lily Walker was officially rechristened Spidergirl, getting down the tower expertly in super-quick time - even the instructors thought she must have done it before. Mr Spelman was so impressed he decided to abseil down the tower upside down! This was unintentional. The Year Fives weren't quite so keen to go backwards down a 50ft structure but, again, everyone at least got up there and surveyed the scene from the top.
We also got our motors running in some two-seater dune buggies. Parents, when your child turns 17 and asks you if they can borrow your car, you might want to consider the fact that some of our children think that a wall is a substitute for a brake...one also spent some of the time using just two of the four wheels! Lola said she was just conserving the tyres, but it might just be something to think about in a few years' time...At least Daisy was rewarded with the Most Considerate Driver award, so she might stand more of a chance prising the keys from dubious parents. Maybe...
Jacob's Ladder was another climbing activity, which was harder than it looked, given that teamwork was needed to scale the ladder that had nothing to hold onto other than the unevenly-spaced rungs, which were over 5 feet apart in places! Kian did well, as did Josh, but everyone at least got past the first rung.
After a frenetic game of Dodgeball, we then moved onto teachers' favourite: Nightline. For the uninitiated, this activity simply involves the children making their way round a course blindfolded, navigating by using their remaining senses, and conveying details of any obstacles to the person behind. In practice, this just means watching the children ignore their friends and fumbling their way around the course. And then there are the ninja squirrels...
And so to bedtime...11 o'clock and not a sound. Goodnight!